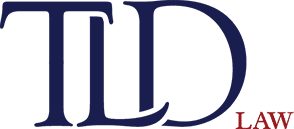 Attorney Eugene M. Siegel has retired after 38 years of diligently serving the Downey community. Throughout his career, Mr. Siegel has used his expertise in family law to provide quality legal services and guidance to clients in matters of divorce, child custody and support, asset and debt division, and paternity actions.
After having his own practice for a number of years, Mr. Siegel became Of Counsel to Tredway, Lumsdaine & Doyle, LLP (TLD Law) in 2014, joining our family law department and working alongside our team of first-rate litigators and attorneys to service clients throughout Southern California.
TLD Law's family law department will continue to provide quality legal services, headed by two of our partners, Daniel R. Gold (Certified Family Law Specialist) and Jennifer A. Lumsdaine. Family law matters will be handled with compassion, understanding, and approached with the experience and counsel of seasoned trial attorneys.
In addition to family law, TLD Law provides services in a number of other practice areas including business succession and tax planning, corporate and business litigation, trusts and estates, employment law, real estate litigation and transactions, and intellectual property. To read more about our firm or contact our attorneys, visit TLD Law's website
TLD Law or call us at (562) 923-0971.